WINDOWS AND DOORS
Windows & Doors
Installation Repair & Replacement
Whether you are buying a new home or remodeling, if you are not thinking about windows, you're missing a huge part in home renovation. No house can be complete without any windows. Windows in the kitchen let the hot air escape outside. Windows in the room make your home energy efficient. Windows provide in the house provide safety and security.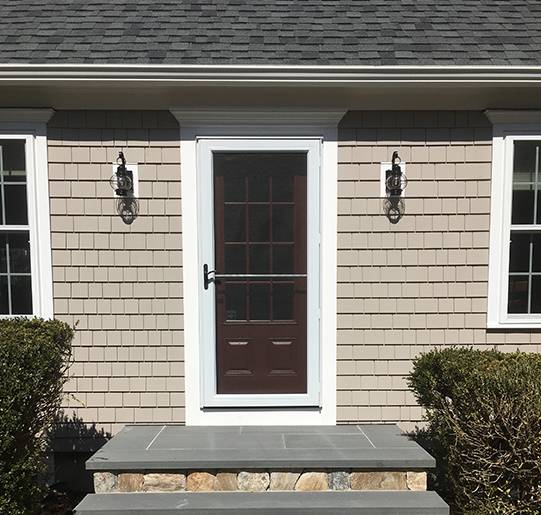 WHAT TO EXPECT?
Creativity & Excellence At One Place
We Love The Jobs You Hate
Our Featured Projects
We Take Pride In All We Do
WINDOWS AND DOORS
Let Us Be Window To Your World
Increasingly, homeowners are realizing the immense value of their windows. In particular, they are becoming aware of how their windows exert a significant influence on the overall look of their homes. Windows provide our homes with light, warmth, and ventilation. You might have once installed construction-grade windows and want to get rid of them to have performance personalized style modern windows. So what're you waiting for? Pick the phone and call at to increase the curb appeal of the home with airy, lightened windows.
WINDOWS AND DOORS
Good Doors For Good Places
When deciding on door replacements for your home, you should consider several important factors like looks, energy efficiency, ease of movement, and security. Just like window replacements, your doors should fit your décor, keep your heating and cooling bills down, and provide security for your family, day and night. If you are looking for such type of door, look nowhere else, give us a call at 508-790-2000 for door installation at a pocket-friendly rate.
From Garage doors to Sliding Patio Doors to Hinged Patio Doors, you can select any style of door to create an ideal gateway for coming family, friends. We'd love to offer you a variety of door designs along with top-quality material. Our designs are built in a more specific way to meet the maximum efficiency in a wide range of temperatures. Above this, Cape Cod homeowners can also count on for the custom window replacement service from our Windows & Doors Installation Experts.
OTHER SERVICES WE OFFER
Checkout other services we offer to our clients