There are plenty of roofing contractors in Cape Cod but the sad fact is that they are not all successful. Most are unsavory and may do low-quality work or massively overburden you. Some are "fly-by-night" businesses that would take your money and vanish without doing any work at all.
Knowing how to root out the bad roofing contractors is crucial so that you can find one that is really worth the money. Understanding what questions to be asked is the first step in doing so. That is why we compiled this list of 12 questions that you should ask roofing contractors before making a final decision of hiring one of them.
Questions to Ask a Roofer Before Signing the Contract
How Long Have You Been in Business?
When you are running a shoddy company it is difficult to stay in business for a long time. There are satisfied clients in a great business who suggest the business to other prospective consumers or even give repeat business. The stronger a business is, the more and more clients it gets, and the longer it can stay in business.
This is why looking for a roofing company with 10+ years in the industry is a smart idea. Although a completely new roofing contractors in Cape Cod might be fine, a business that has been around for some time is pretty much assured to be reputable and deserving of hiring.
At Dream Home, we have 10+ years of Cape Cod roof replacement experience in Cape Cod and we have helped over 10,6174+ homeowners in this process.
Ask their company name and physical address
The company name and physical address will help you in asking about the company's reputation from the local customers. It will also allow you to identify if the services of this company are a good fit for your home.
Does this roofing contractors in Cape Cod have insurance?
Whenever a roofing contractor works on your home, you should have commercial liability insurance. This insurance is designed to protect you, your home, and the roof contractors if something occurs while you're working at home. Please ensure that your roofing company is covered in professional liability and also provide you with up-to-date evidence of this policy before you employ it.
As one of the most experienced roof contractors in Cape Cod, we are fully insured as safety comes first for our employees and the homeowners that we work with.
Do you use roofing subcontractors?
Some contractors are hiring subcontractors to do the roofing work. Question if they are using subcontractors and then get proof that they have worker's insurance and general insurance liability. You may want to start picking up lien exemptions because such papers will cover you if the contractor refuses to pay the subcontractors.
Which material is best for my home?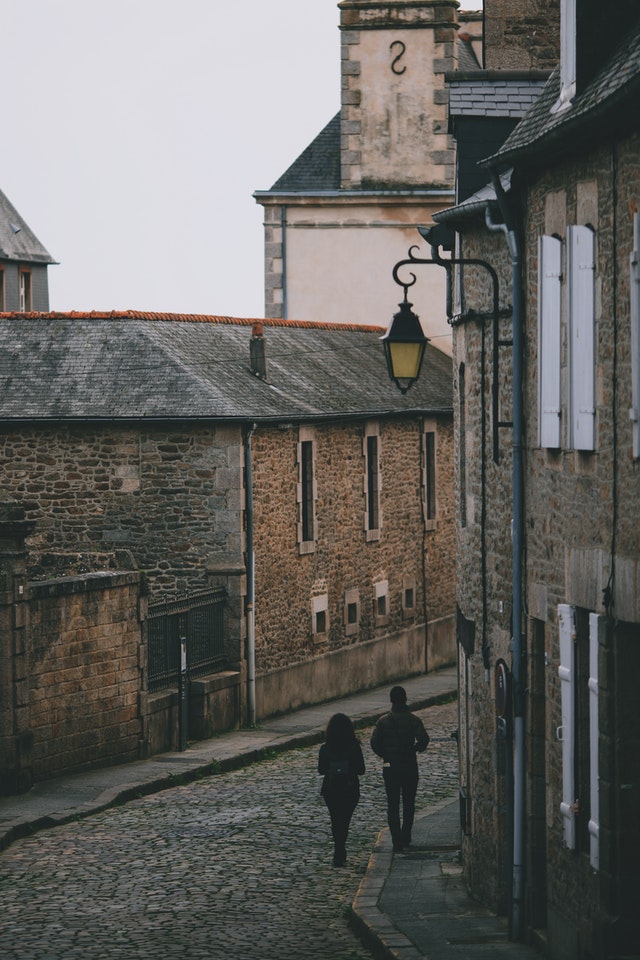 The type of material that is best for your particular home will depend on several factors including your area, the type of weather at which your home is located, your budget, and other important things. An expert roofing contractor will know the answer to this question.
You can contact our expert roofing contractors in Cape Cod at 774-208-3589 and we can provide FREE consultation on the type of materials that will cater best to your needs.
How much time is required to complete the project?
The roof replacements normally take no more than 2 days for most residential areas. On the 1st day, the existing faulty roof is removed, and on the 2nd day, a new roof is installed. The project can take several additional days to finish, depending on the scale and complexity of the roof and house.
Are you a licensed roofing contractor company?
Many states have laws that mandate proper permits of roofing contractors. Even if your state does not necessitate licensing, having a licensed contractor is much cheaper as compared to putting an unauthorized one on your roof. The roofing company you have chosen should be capable of producing proof of license.
What will be the life span of my roof?
According to the National Association of Home Builders (NAHB), copper, slate, and tile roofs could last for more than fifty years. Homeowners with timber roofs can expect to last around 30 years, while fiber-cement shingles last around 25 years and asphalt shingle/structure roofs last about twenty years.
Will you remove my old roof? (Great question to ask roofing contractors in Cape Cod)
It's not uncommon for roofers to offer a visual check of your old roof and make the decision to shingle over it. Visual inspections will always struggle to recognize issues such as weak points or putrid spots. Also, in the future, if these issues persist, they will only create bigger roof problems.
Before a new roof is placed, the old roof will always be demolished to ensure that all issues are found and addressed.
Do You Provide Written Estimates?
A detailed written estimate is the best buddy to a homeowner. Please ensure you have a realistic explanation of the work before signing or agreeing to anything. You're going to want to know the expense of removing an old roof, adding a new roof, materials, or anything else that might come up along the way. No cost of surprise should come when the job gets completed.
At Dream Home, we send you an estimate over email and also in hard copy. Get a FREE consultation on your roof replacement. Call now at 774-208-3589.
Can I visit and check your previous roofing work?
Most roof replacement companies handle many roofing jobs at once. If you ask to attend an existing worksite, the response must always be "yes". It is enormously helpful to see things firsthand what a particular roofing contractors in Cape Cod is capable of doing. Even if you don't plan on visiting a worksite or the roofer has no jobs going on at the time; asking this question is still a good test. If the roofing company appears reluctant to let you visit an existing worksite, this is probably a bad sign.
Do you provide a roofing installation warranty?
A reputable roofing company should be able to provide a generous amount of roofing warranty for their work. It shows confidence in the quality of work that they perform.
Choose The Best Roofing Company Today!
At Dream Home Improvement LLC, we aim to provide high-quality roofing services to homeowners in Cape Cod. If you need one of the finest roofing contractors in Cape Cod to install a roof on your home, contact us at 774-208-3589.
Our services include: