Hiring the right roofing contractor becomes essential because roof installation or repairs are quite expensive in general. Moreover, the roofing contractors have to follow specific installation techniques and procedures for the material warranty to apply. Not all roofing contractors follow these standard techniques, voiding the warranty and costing you thousands of dollars in the process. 
Also, you are trusting a company with your house, which is a huge step. Your decision affects you and your family for years to come. The security and longevity of your house depend on this one decision. This is exactly why you should not take this decision lightly. 
Hiring a roofing contractor that is the right fit for you is a tricky job. Although, you will be able to get this decision right, with help from this article. We are sharing information based on years of experience and interactions with customers, so you can rest assured that it is reliable stuff. 
Let's dive right in. 
Finding A Reliable Roofing Contractor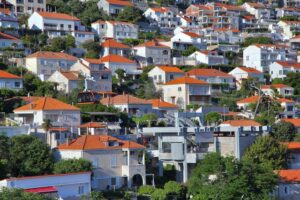 If you are in need of an emergency repair service for your roof. You will need a reliable job done to restore the comfort & safety of your home. You will need to find a contractor that is trusted by the community. 
Contact your trusted sources (family, friends, acquaintances, or neighbors) who are homeowners to find out about trustworthy contractors. 

Research online for reviews about the roofing contractor. 

Check out their website to get an understanding of the company. Make sure they look professional and reliable.
By going through these steps, you will be able to identify a couple of good options to go with. Similarly, you can further compare them for price quotes, turnaround time, etc. to make a final decision. 
Questions to Ask Over Phone
All good roofing contractors have phone support where you can call to have your queries answered. You can ask them any questions related to your personal needs. However, we recommend that you ask the following questions as well: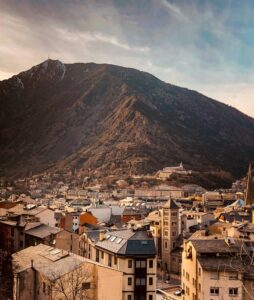 When did your company start its operations?

How many years of experience do you have in roofing installation/roofing repairs?

What is your price estimate for this job?

Which elements are you considering in your price quote?

Will you be able to provide a list of references?

What is the scope of this project?

How long will it take for the repairs/installation to be complete?
Hopefully, all these questions will allow you to get a good understanding of the current standing of a company. You will also be able to understand how they are structuring the price quote, so you can see if they are overcharging you or not. Furthermore, if you are completely satisfied with a roofing contractor's answer to these questions, you can proceed further. 
Check Their Insurance
(and license)
It is very important that the roofing contractor that you select has legitimate insurance. They must provide proof of it at request. It is no mystery that roofing is a dangerous job with several safety threats. 
Considering these safety threats and other elements, for instance, the job not being completed on time, most states have laws that require roofing contractors to have insurances. These insurances may include liability insurance and worker's compensation insurance. The company you select should be insured for both if your state requires it by law. 
Here's why insurance is important for you;
You will be protected if something goes wrong, and you can get the issue resolved. 

Companies that are insured for worker's insurance have a better-trained staff that does not take any shortcuts and follows proper procedures. They also use proper safety equipment.

Make sure the contractor is Licensed so he can obtain a permit for the proposed work.
Moreover, you will be protected under state laws if things go south. 
Look For Red Flags
It is hard to admit, but true that a small percentage of contractors do exist that are dishonest. Such contractors go door to door in storm impacted areas with highly lucrative offers. So that they may con unsuspecting homeowners.
Above all, you should always avoid such quacks, and go for a trusted local roofing contractor. This can be easily verified by checking out their business address and license validation. 
Look out for these red flags to be safe:
If a contractor demands upfront payment for the entire project or a large cash deposit

without a signed contract

.

It is normally a certain red flag. 

If you feel like you are being pressured into signing a contract right away. Be aware that it can be an attempt to scam you.

All serious roofing contractors will give you similar price quotes. If you get a price quote that is significantly different from the others, it is a huge red flag. Stay away!

If you find no reviews online, or a lot of negative reviews, it means that the company is not reliable. If you only find long robotic reviews with five-star ratings. Please double-check them because they could be paid reviews. 

When meeting with your contractor, always make sure you ask for these 3 things;
Proof of insurance, and any document outlining their company policies. 

Ask them who manages warranty details. 

Always get a fixed final price for the project. 
Moreover, you can apply these steps when meeting with different contractors. When you have finalized a contractor, you should follow these steps;
Authenticate the price quote with the contractor. 

Mutually make an agreement on the payment plan. 

Ask for a paper trail related to the contract, plans for the project, receipts & invoices, insurance proof & correspondence with the contractor.
This meticulous process will protect you from being scammed, and help you find a reliable and experienced roofing contractor. In conclusion, if you require roofing repairs, installation, or any other home improvement service. You can always trust Dream Home Improvement LLC for an excellent job. 
We offer reliable and supreme home maintenance & improvement services. We are highly reliable and competent, as we use advanced technology and procedures to get the job done. In other words, cutting down costs is our specialty enabled by our extremely efficient work method. Contact us today for a price quote.